Google Assistant and Amazon Alexa
Just ask to Open the Blinds
Complete smart home solution is now compatible with the voice assistant.
Isn't it true that everyone wishes they could communicate with their home?
To operate your Window Blinds, speak to Google Assistant or Alexa. Controlling your smart home with just your voice is incredibly simple and time-saving.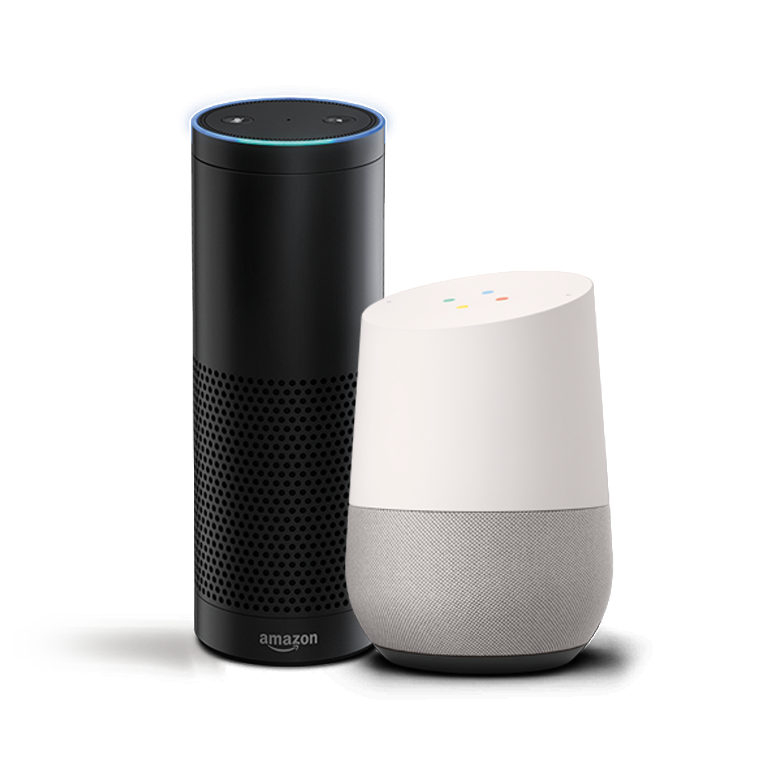 Felton Window Blinds Powered with Somfy Motorized Window System Connect With Other Smart Home
We put a high priority on partnerships and integrations with companies that suppport smart home technologies, so that we may continue to provide a consistent experience for all of our consumers.

Smart Home Device
Allows you to manage several home devices thanks to its compatibility with major brands of home equipment. More than 40 different scenarios can be built and launched verbally using Google Assistant and Amazon Alexa.

Time-saving
You don't need to turn on your phone or open the app to operate your blinds!All you have to do is ask Google Assistant or Amazon Alexa a request, and you won't even have to make a single move.

Simple and User Friendly
Controlling your home devices has been much more straightforward, thanks to voice control! To activate your window blinds, simply talk to Google Assistant or Amazon Alexa using trigger phrases.
Felton – Make your Life Easier with our Motorize Window Blinds
Fill-up for Free Consultation
Do you have any hesitations? Please get in touch with us. We'll assist you in determining the best option for your project!