Plastic storage containers are the best item to organize out so many things or specialty clothing items if you don't want to keep them in your wardrobe. These containers are square and uniformly sized, so they can easily be stacked in corners or on high shelves utilizing every inch of your storage space. The plastic material is protected from other elements, such as a moist environment or a dusty attic, and because it's clear, you can easily retrieve items from the outside of the container without opening it up, one by one. Here are a few ways you can make the best use of plastic storage containers for your home.
1 :- General Clothing Storage and Accessories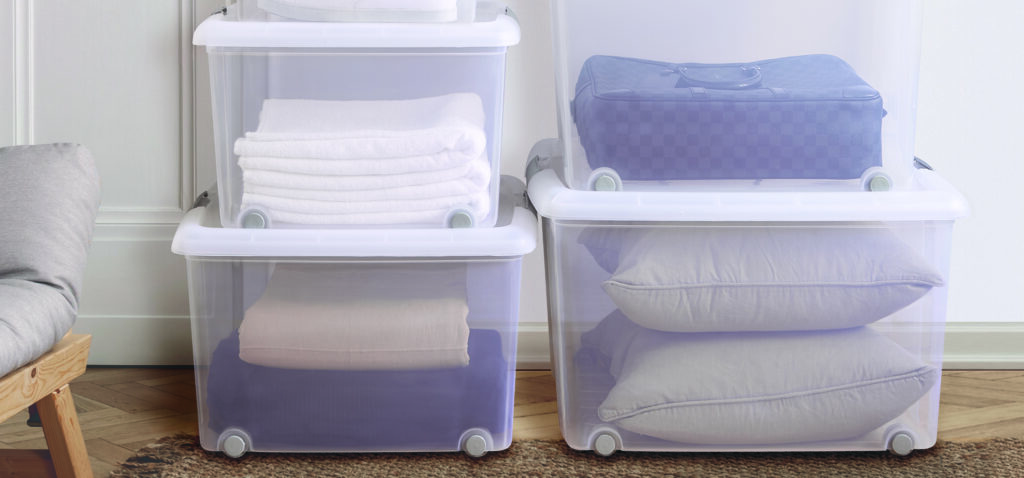 Our Felton Iconic Storage Box is suitable for clothes storage, clear containers with locking lids can be organized easily. Just make sure you don't store plastic near anything too hot such as a furnace or stove. Plastic storage containers can be used to store clothing, though it's important to make sure the plastic storage is clean to avoid staining and insects. The best way to keep your cloth safe is by empty the storage box that has been thoroughly cleaned. Use clean tissue paper and clean up the container before putting your clothing inside.
2 :- Footwear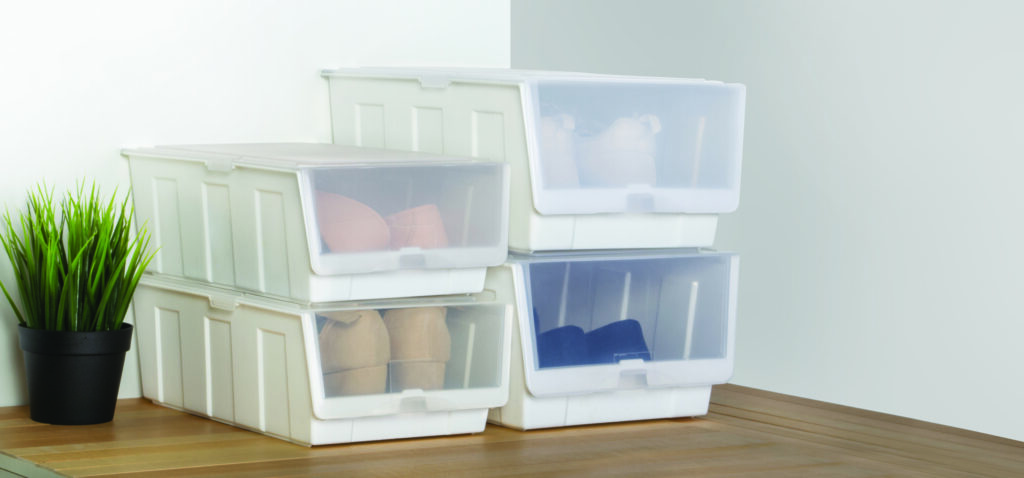 It is one of the best ideas to keep and organize your shoes. Also can be put along the hallway make it easier for taking when you needed. Made from a plastic material so can prevent your shoes from a moist environment. Square shape boxes can easily be stacked on top of one another to save space and your shoes would never get dusty. Shoes storage box with a clear cover door, these boxes allow for easy viewing of the contents within. You can even customize it the way you wish to fit your space.
3 :- Seasonal Item and Accessories
You can use these plastic storage boxes to store scarves, gloves, hats, chunky jewelry, or other season items, For this Smart storage box, there are several storage options for these items, but these boxes can also hold other small items. Some ideas include small tools, cables and wires, desk accessories, toys, and travel toiletries. They are roomy enough to fit other things while being small enough to easily carry. The size also guarantees you won't be weighing the container down to the point where it's unsafe to ease it off a high shelf.